Our Tenants

United States Coast Guard: Eighth District – Part of the Department of Homeland Security, the men and women of the Eighth District are vital in protecting the 900 miles of coastline and 10,300 miles of inland navigable waterways located in their area of responsibility. U.S.C.G.C. Pelican is homeported at The Port of Vermilion.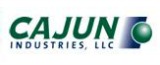 Cajun Maritime – Cajun Maritime, subsidiary of Cajun Industries, LLC, is a specialized marine company geographically positioned and equipped to address the gambit of marine construction, oilfield services and coastal restoration needs.

Grand Isle Shipyard, Inc. – GIS provides a full range of construction services, which include fabrication facilities (including pipe and structural), onshore and offshore painting, offshore, onshore, plant construction and maintenance operations, environmental, and various other services.

Gulf Coast Marine Fabricators – Gulf Coast Marine Fabricators, Inc. is a well-respected fabrication and construction company serving the oil and gas industry along the Gulf Coast for over twenty eight years.

Industrial Scrapmetals – Information Coming Soon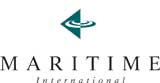 Maritime International, Inc. – Maritime International is a leading provider of products and services within the marine, civil and government sectors which include marine fenders and mooring bollards, engineering/design services, laboratory performance testing, heavy steel fabrication, and naval systems. 

Stallion Offshore Quarters – Houston-based Stallion Oilfield Services Ltd. provides total well-site support, production and logistical services to oil and gas operators nationwide.

Tanner Services, LLC – Tanner Services has served every aspect of the oil field construction services industry for the past 30 years. With corporate offices in Eunice, LA, Tanner Services has expanded its services to include most parts of the Louisiana and Texas North, Central and Gulf Regions.